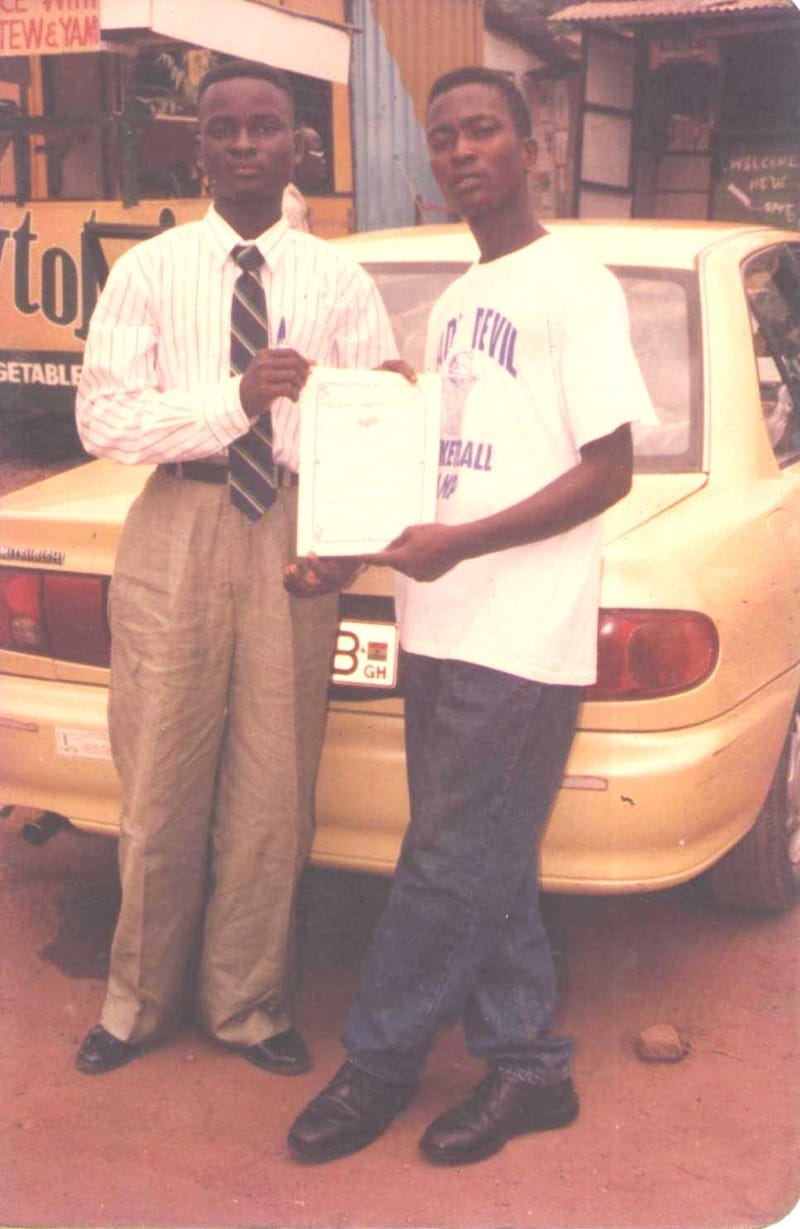 I am Emmanuel Twum the Director of Filliescoa Driving Shool
I was born in 1957 at the village called Akim Apadwa, in the Eastern Region of Ghana.
I am Married with 5 Children and working with two Staffs at the moment.
I Completed L/A Middle School, i was a bus corrector from 1974- 1976 while i was learning driving in practicals. I started my Driving training School at National Vocational Training Institute At Kokomele In Greater Accra, from 1991-1992 with my Certificate of Driving training.
From 19:91-1992 i was called back to Further my Driving training Course to be trained a s a Driver Instructor. at the same former School. Sponsored By World Bank and Ministry of Transport.. Their Purpose is to train more drivers for Road Safety and to reduce road accident in order to Save lives. After Completion, I Joined Drivers Union group at Alajo Inside Lorry Station. And i was allowed to teach the drivers for a road safety Journey.
I Started this training for free even though the divers pay small amount of money for fuel and car Maintenance. I moved form Alajo Inside to the Junction for the same course. I Established Drivers Union group called (NKWA- HIA COOP. TRANSPORT SOCIETY- LTD.& NAT TRANSPORT)
with the support of Radio and TV announcement , i was able to gather some drivers at my Office to Instruct them in knowledge base for Road Safety. I developed more Idea to train more of youth with driving Skills for most of the youth in Ghana have Finished School, looking for job but know where to find job. I started a Campaigned Called Youth Driving Skills Empowerment for Free
Since then we have trained a lot of youth from 18- 35 years with a Driving Skills Empowerment. .
Most of them are working at the moment. It is a way of our Contribution to. Save lives from accident and also to help and create Jobs for the youth.
Mission:
We Help and reduce Road accident through Education, Driving training and workshop in the Societies.
We also help and create jobs for the youth through Driving training, Experience and Skills Empowerment.
Almost Every week, People are Dying by Road Accident in Ghana, there fore in this year 2018 we seek to Extend our services to the people of Ghana to other Communities as well for the same Mission starting from Abeka Lapaz, in the Greater Accra Region.
Community Network:
We seek to work with local and International Communities and save lives together and also to help and empower youth with Driving Skills and Education